In ancient Athens the Acropolis, literally meaning the High City, was the place which supported the highest ideals of the people.
The Acropolis magazine is inspired by this concept and aims to share eclectic content, combining all the major endeavours of philosophy, art, science, education and culture.
Issue 7 is ready for download now. Enjoy your reading!
The Acropolis Magazine - Issue 6
The Acropolis Magazine - Issue 5
The Acropolis Magazine - Issue 4
The Acropolis Magazine - Issue 3
The Acropolis Magazine - Issue 2
The Acropolis Magazine - Issue 1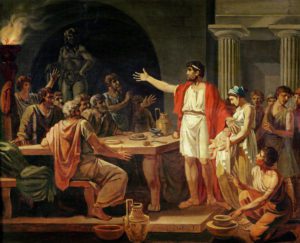 A question we can reflect upon is whether we have achieved the best we can in terms of social form of organization. We've been told
Read More »